Regular price
$700.00 USD
Regular price
Sale price
$700.00 USD
Unit price
per
Sale
Sold out
Product Description

This pendant necklace features a stunningly carved Aquarius sun sign cameo, capturing the essence and characteristics of the zodiac sign in your choice of metal – Sterling Silver, 14K Gold or 18K Gold is a stunning piece of jewelry that combines exquisite craftsmanship, elegance, and personalization. With its design, it offers distinctive looks allowing you to showcase your Aquarius zodiac sign or a more sophisticated gold design. The pendant, set in your choice of metal, features an Aquarius zodiac cameo hand-carved onto natural agate. The attention to detail in the carving, meticulously done by an expert German cameo artist, ensures that every aspect of the Aquarius symbol is perfectly represented. The relief on the natural agate adds depth and texture, enhancing the overall beauty of the pendant.
The pendant complements dresses of any color, enhancing your neckline and adding a touch of personal style. Moreover, its timeless design makes it perfect for regular wear, allowing you to enjoy its beauty on various occasions.
In summary, the pendant necklace featuring the Aquarius sun sign carving cameo zodiac is a captivating and meaningful piece of jewelry. Its exceptional craftsmanship, attention to detail, and versatility make it an ideal choice for individuals who embrace their Aquarius identity or appreciate the beauty of zodiac-inspired accessories.
Note: Chain shown here is not a part of the product sold
Jewelry Details

Style Number: PNAQUA
Metal Type: Gold
Total Weight: 3.3 g
Dimensions: Length:20mm , Width:15mm
Place of Origin: India
Gemstone Details

Color stone Details:
Gemstone(s): Natural Agate
Origin of Gemstone: Brazil
Carat Weight: 8.12 cts
Gemstone Setting Type: Bezel
Stone cut: Cameo Carving
Shipping & Return policy

Shipping And Delivery

We offer FREE Standard Shipping on all orders. All shipments are insured and are risk-free.
We primarily use UPS Express and FedEx for all orders.
All our products are made to order. As soon as the order is placed, product manufacturing is initiated. Once the item meets all the quality check parameters, it is shipped to you.
To request a change of address, please reach out to our customer service team at +91 7073665559/+91 9571155559 Please note that once the product has been shipped, we are unable to make changes to the shipping address.
Before the shipment is ready for delivery, you will receive an email notification from the carrier. In case you are not available, the delivery will be reattempted the next day.
All deliveries are made to a physical business or home address only.

Return Policy

We hope you are delighted with your order - if you are not satisfied you may return within 7 days. 
Return approval must be requested within 7 days and you will then have a further 7 days to return the unsuitable item. 
Please note, returns will not be accepted if the item is not returned in their original condition and packaging with tags attached.
Returns are at the expense and responsibility of the customer.
Refunds will be processed once we receive the returned item.
Refunds are not accepted for custom orders (Engraving, any kind of customization).
Share
View full details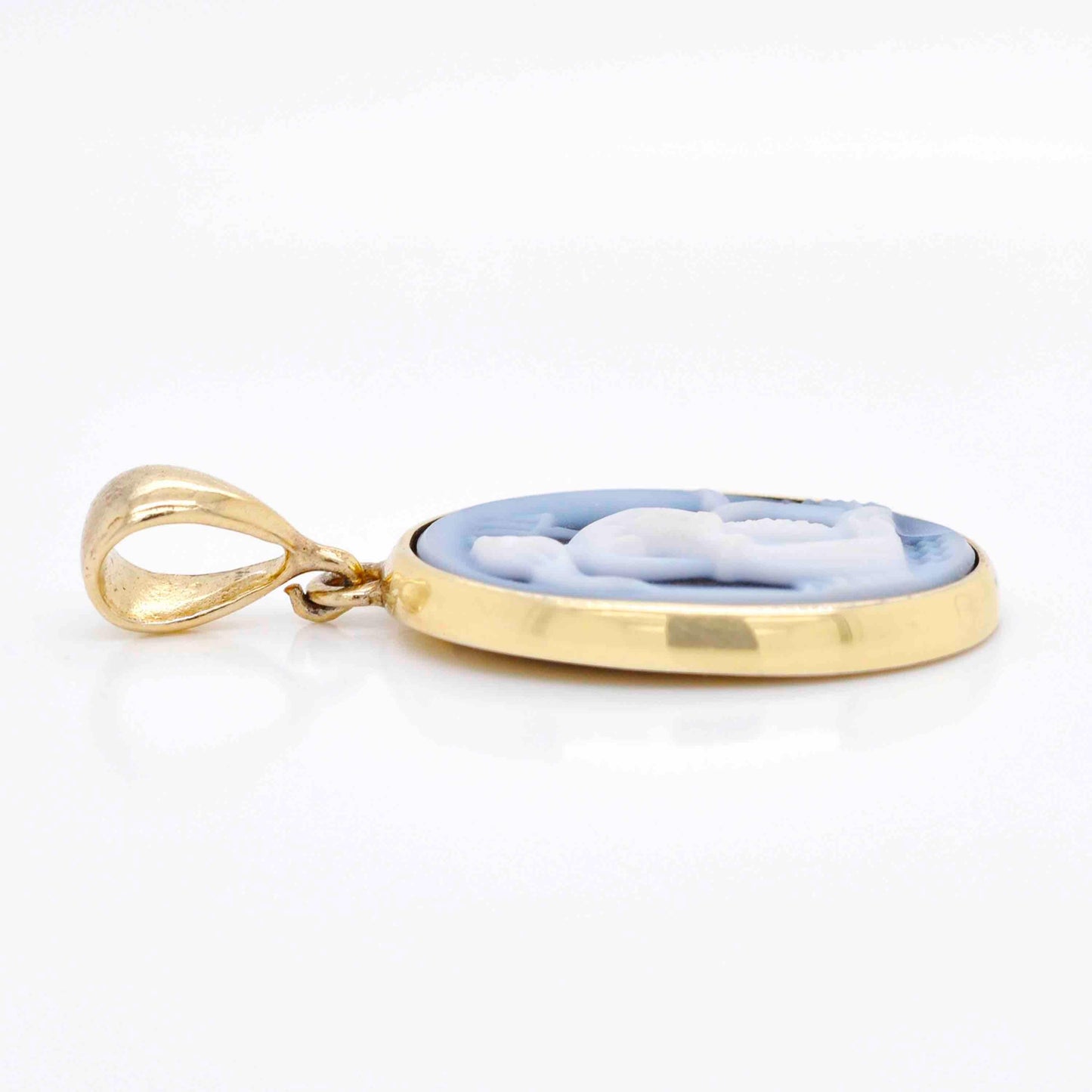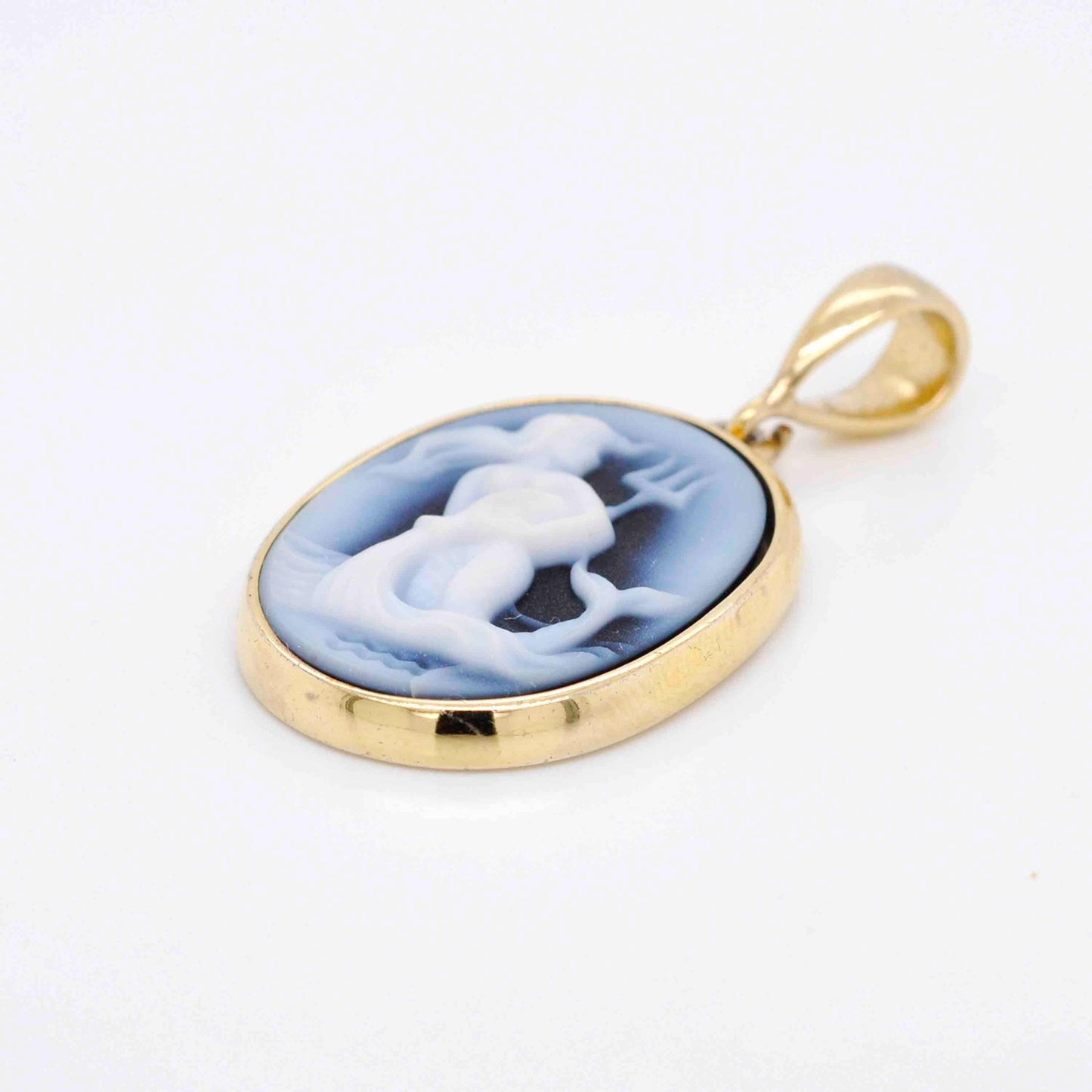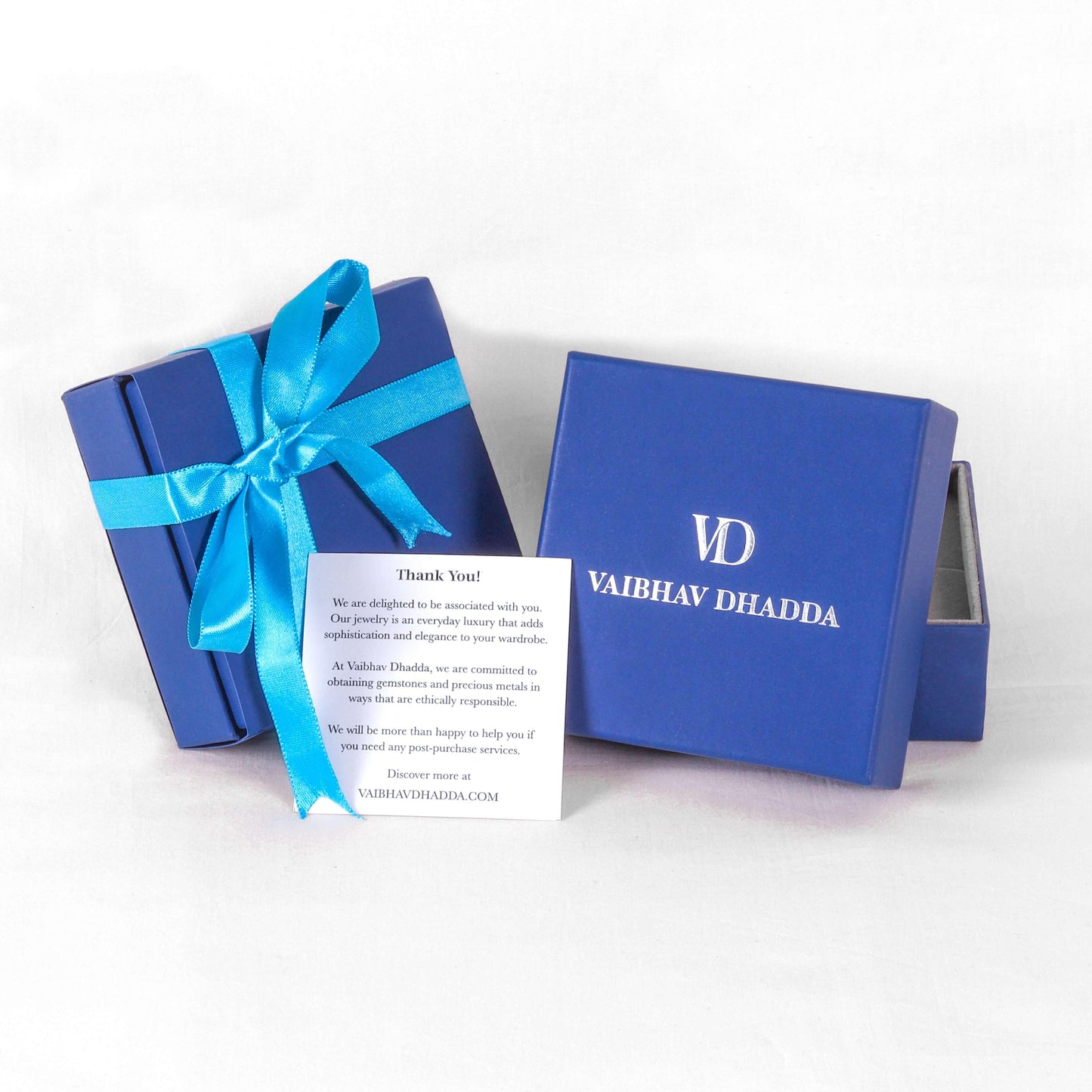 Exquisite Craftsmanship, Exceptional Care!
I purchased this absolutely STUNNING cameo pendant for my dearest love, and I am extremely pleased to report that it is EVEN MORE IMPRESSIVE in person! Seriously, I am BLOWN AWAY by how elegantly graceful and expertly detailed this GORGEOUS piece is! This entire collection of zodiacal jewelry is the epitome of quality and style, and I just love how classy these pendants feel... If you're in the market for an unforgettably DIVINE gift for your loved one - as enchanting and ethereal as the very stars in the sky themselves - LOOK NO FURTHER!
Furthermore, the direct correspondence with Mr. Vaibhav Dhadda himself, both through email and even a phone call directly from Jaipur after I received the shipment is peak customer service and care! Thank you SO MUCH for delivering on every level of this purchasing experience! I cannot wait to become a consistent patron of such a BEAUTIFUL designer brand!
10/10 World Class Experience! A thousand thanks from Michigan, USA! 🙏